A few years ago I designed and released my first crowdfunded miniature of an original character.  I designed and produced the figure in collaboration with a group called Painting Buddha, a great team that later disbanded.  We went back and forth on some of the ideas for her design, but I was given lots of creative freedom and they took care of lots of the graphics and design like her awesome logo.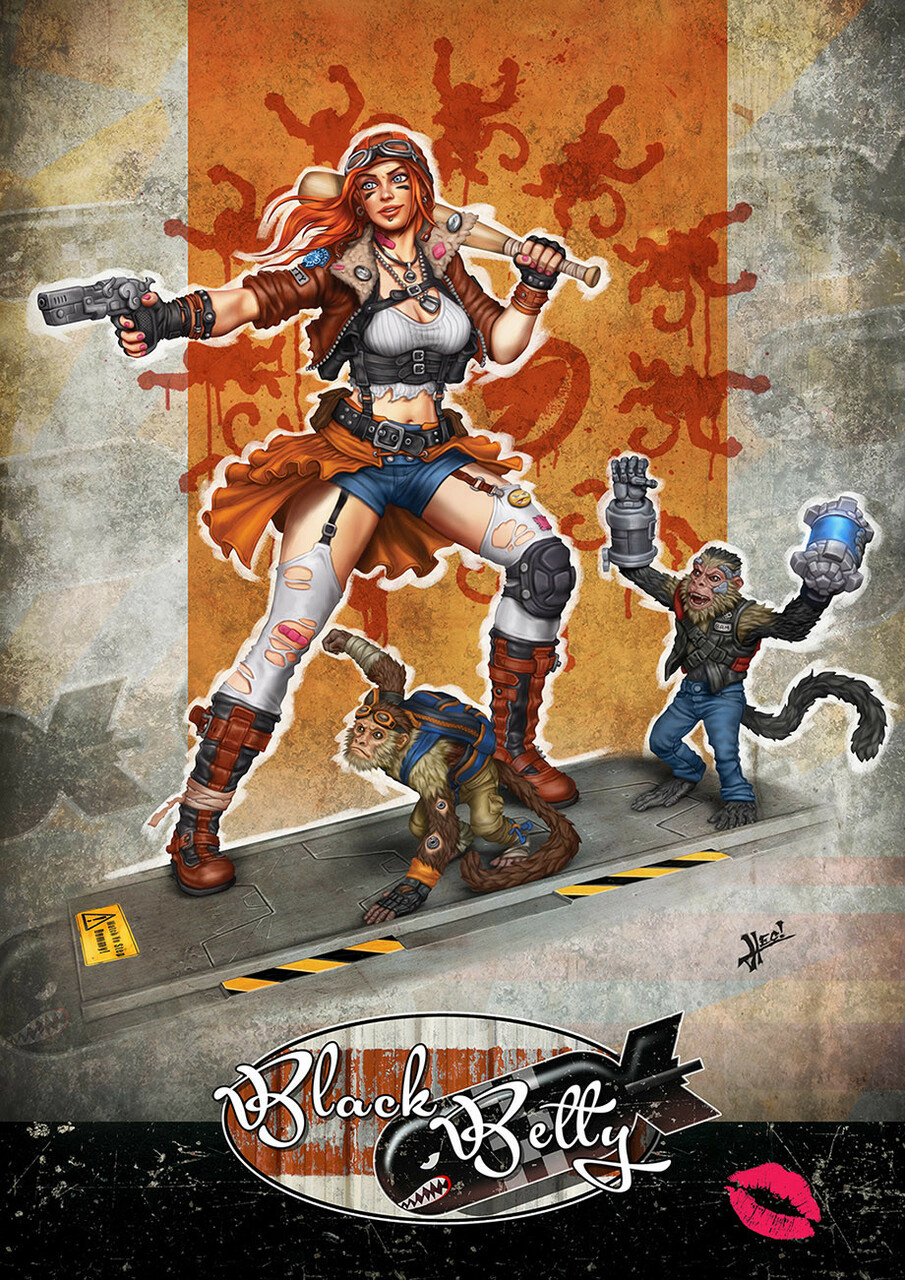 The scale for her original version was 75mm.  At the time it was the most complex miniature I had sculpted up to that point and she had lots of exchangeable and customizable parts like alternate heads, weapon arm, skirt and no skirt, and two sidekick monkeys.  I learned a lot with that project.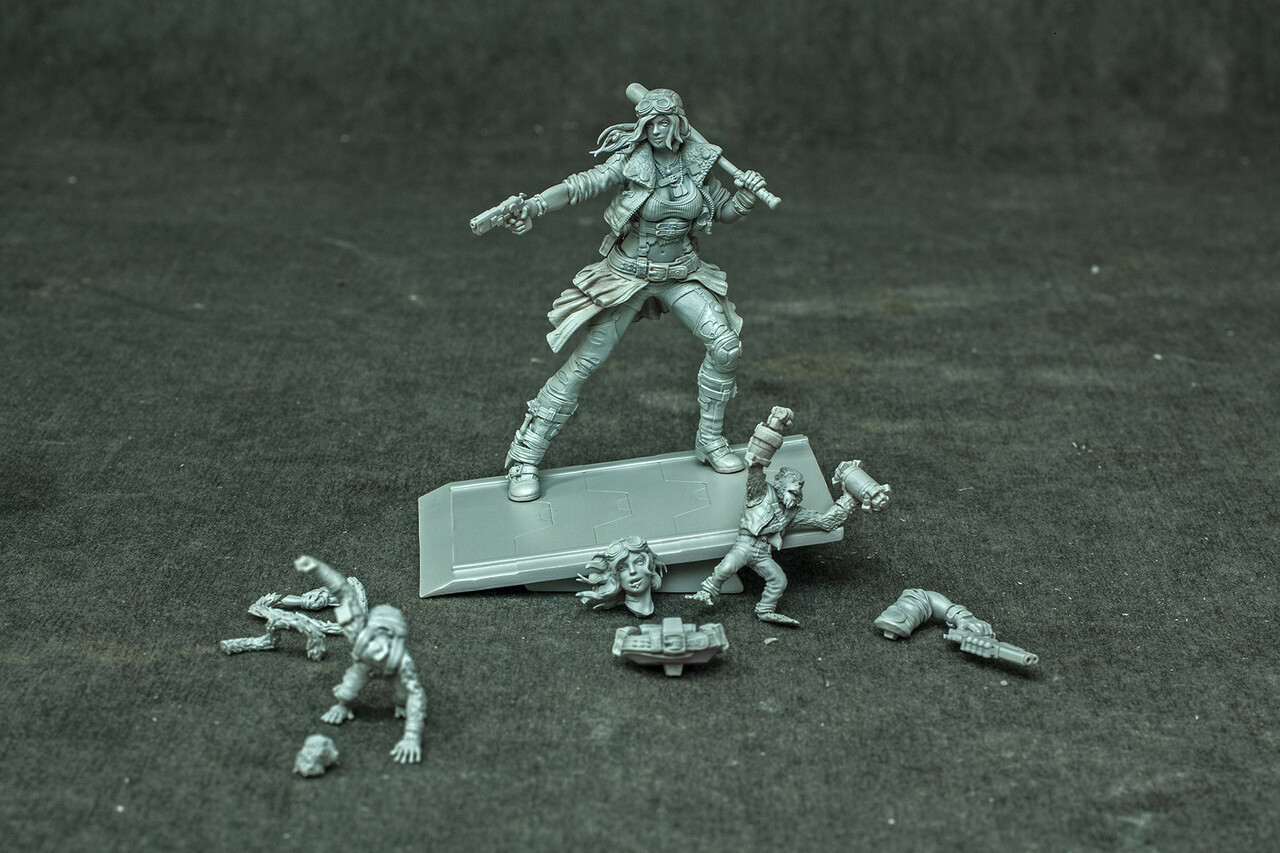 The full project was pretty ambitious.  It reached funding in indiegogo and we sold a fair amount of units.  I had hopes of even bigger success with it, but the 75mm market for painters is relatively small and maybe she wasn't everyone's cup of tea.  Still, I was very proud of the project.  In collaboration with the guys at Buddha we made three posters, postcards, a T-shirt, and I drew a 5 page mini comic for the ultimate edition of the kit.  The boxart paintjob of the figure was done by Ben Komets who was part of the Buddha team at the time and is one of the top-top miniature painters of recent years.  He did an outstanding job of it.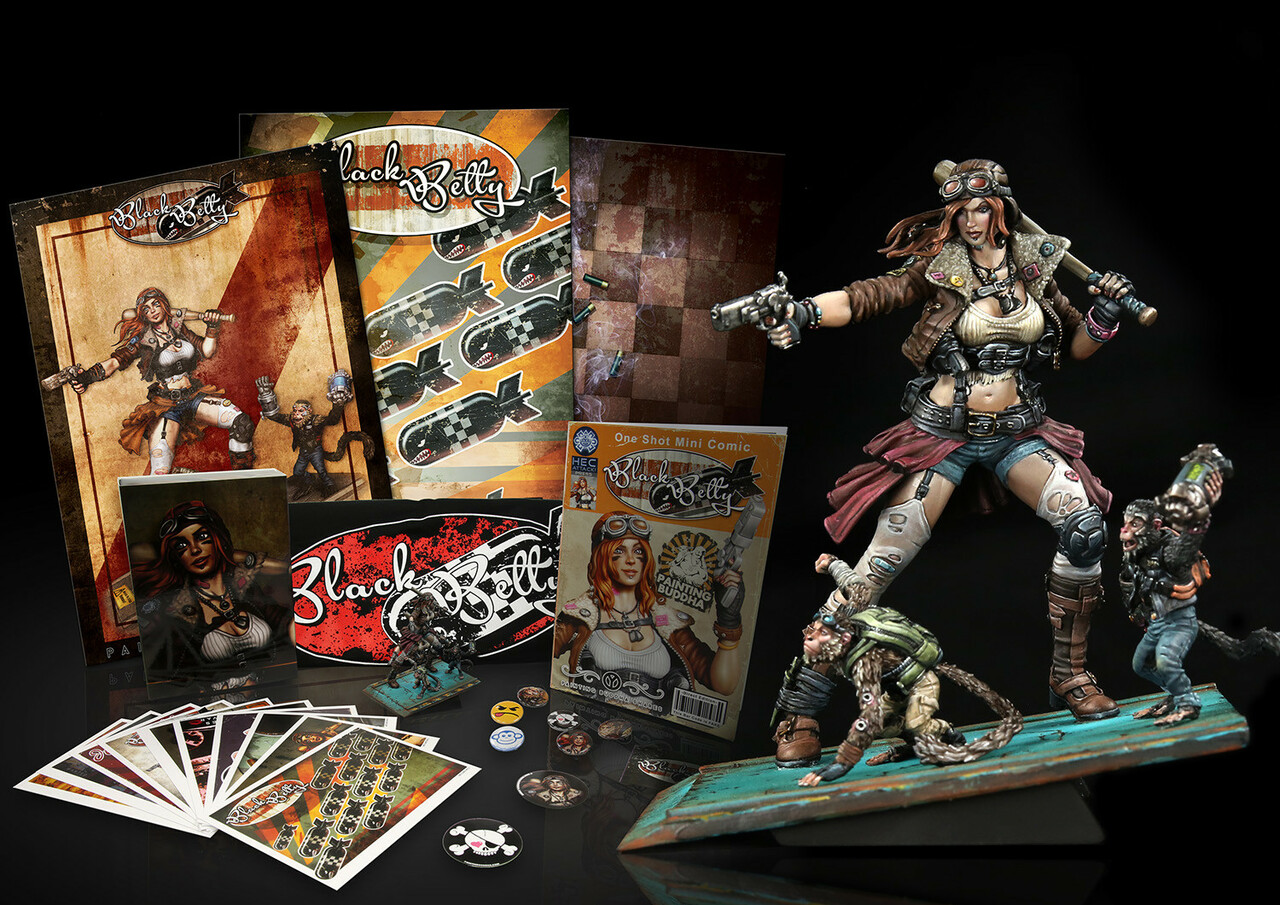 Since I still have her zbrush files in my hard drive and I'm not planning to produce anymore units of the kit, I decided to dust her off and play around with the model by throwing on some polypaint and some materials in substance.  This gave me the idea of possibly re-releasing Betty as a printable STL file set.  To celebrate and promote that I'll be putting together some new promotional images.  Here she is in Substance Painter with some very quick materials: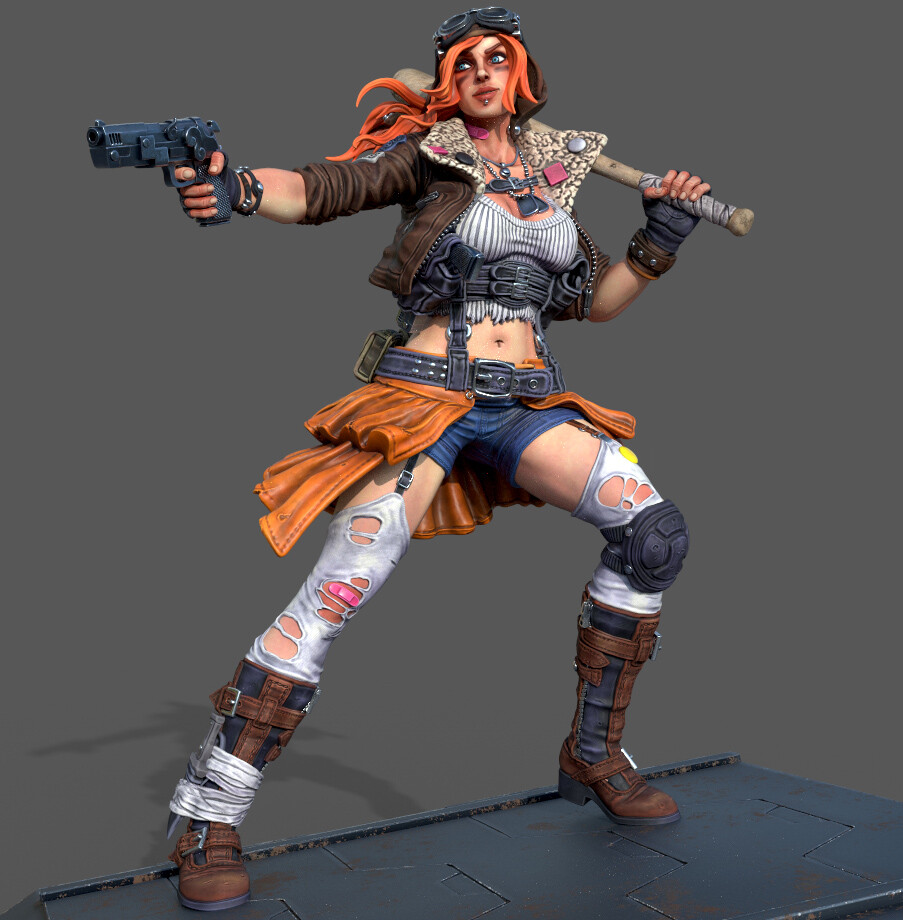 I'm also playing around with the NPR filters in Zbrush: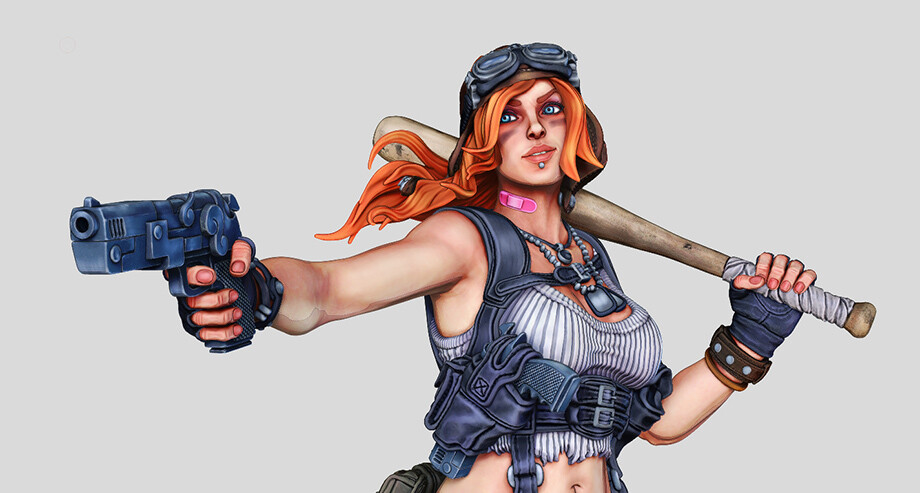 And here's a more final look I'm considering for the promo shots done in Marmoset Toolbag: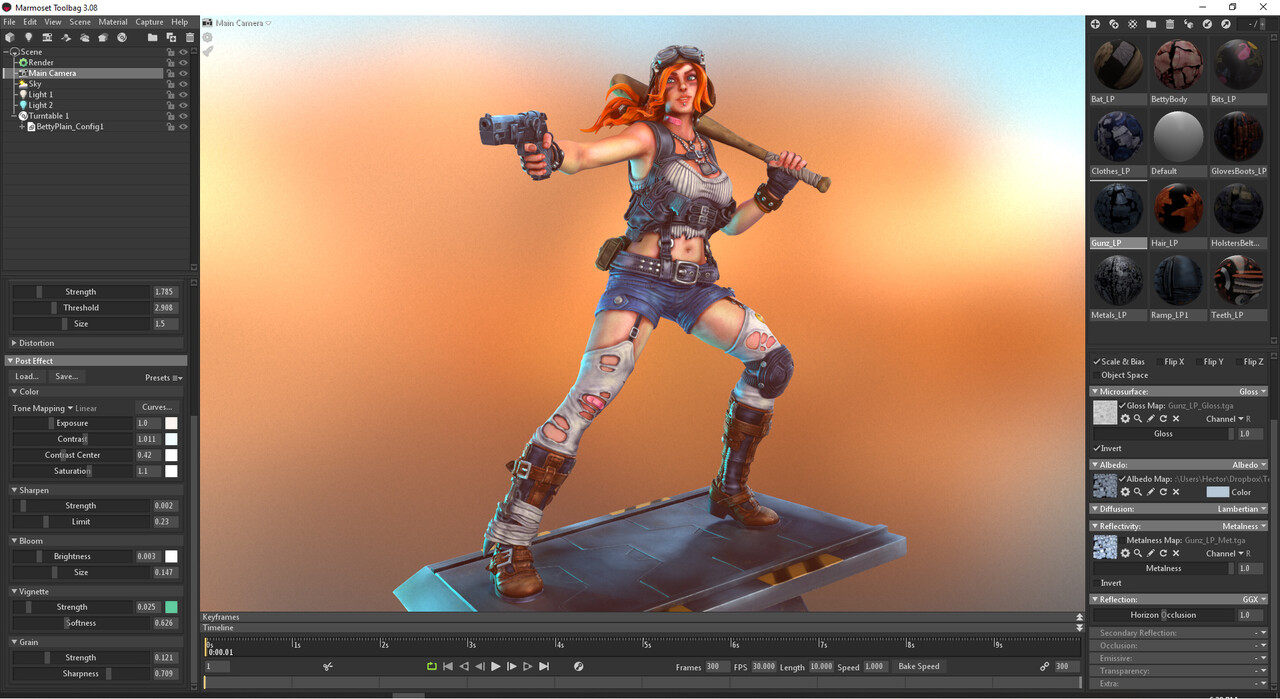 I wanted to achieve a hand painted look, but didn't want to overspend time on an old sculpt, so I used the cavity and occlusion bakes from substance, exported them, converted them back to polypaint and did another quick pass on them for more emphasis, but not a full hand painted look.  What do you think?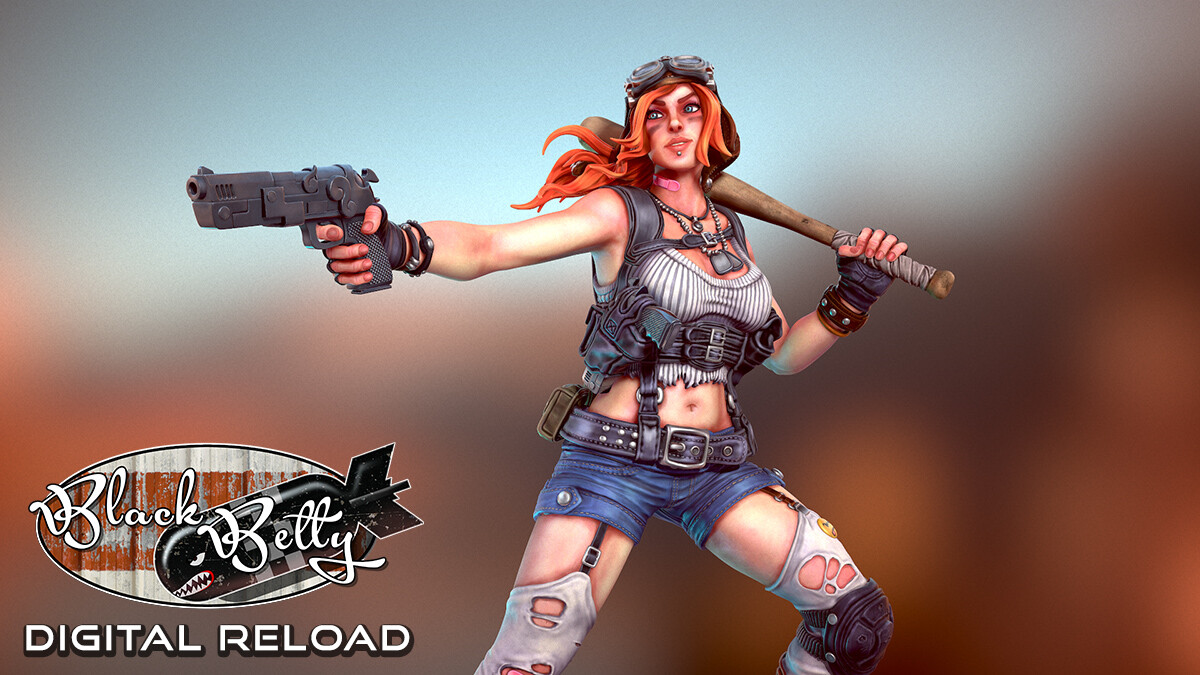 I'll be updating the configuration sets with one more version before release, the no-jacket version.  I'm also aiming to paint up her monkeys to make some more fun renders with them too.  
I've sold some simple STL files before, but this will be the first time I try this with a more complex piece.  Do you guys out there have experience or thoughts on selling STL files?  I might do this with more pieces in the future and might make special sculpts for this very purpose from the get go.  I might even use Betty again since over the past few years I've commissioned comics artists and have done art trades for pin ups of her: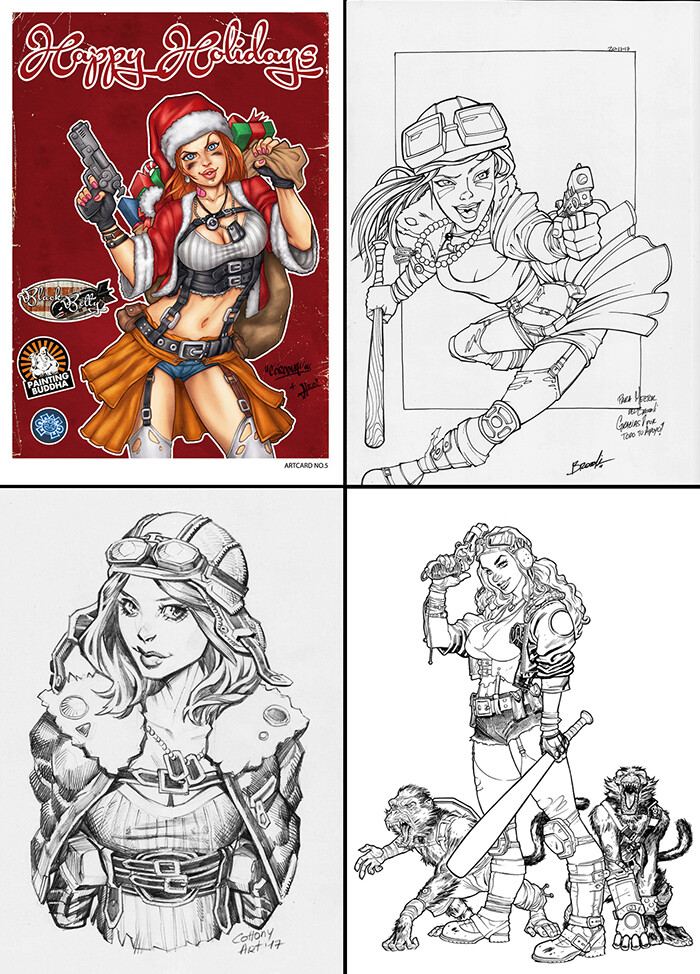 My favorite for trying out first would be this adorable version by artist Miss Sashi, would you like to see this one in 3D?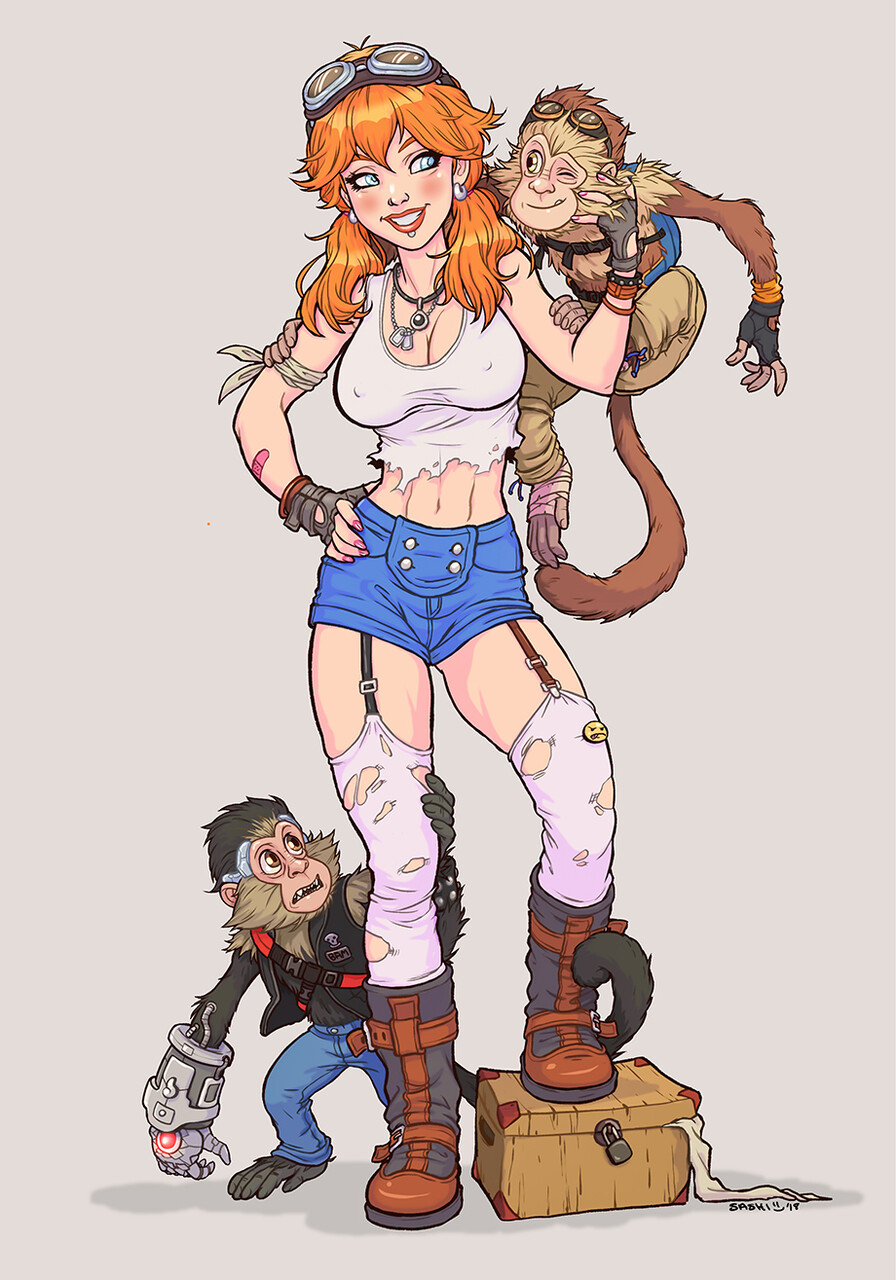 As more people become interested in printing, more become able to afford a printer and take it up as a hobby.  This side of the market will keep growing  as it already has been.  The best part about making figures for miniature painters or model kit hobbyists is seeing their completed painted pieces.  Some of them turn into epic dioramas and they get super creative with the paint schemes.  Some of them achieve levels of complexity and polish that would be near impossible for mass produced pieces.  Unlike in other fields, the sculpt you create becomes a collaboration with the end user as they take what you sculpted and give it life with their paint brushes and skills, that's pretty awesome.  It's a relatively small market, but a very dedicated one.  Maybe Betty will continue to have a future there now. :)